"After a lot of sticky notes and proactive discussions, we're walking away well equipped with how to improve our working process and be dynamic. Belinda has empowered us to perform effectively as individuals, with clients, and when we're collaborating together on projects. Target is a performance marketing agency, and Being Agile's workshops have been excellent" Josh Flethcher, Founder, Target
Agile Performance Marketing.
Belinda & Josh share thoughts and stories about Agile, Performance Marketing and SEO
Contents:
1 – The power of stories – conversation is key to effective communication
2 – Ultimate Black Friday Boo Boo!
4 – Agile and Marketing Models synergy
7 – Data & Analytics as an enabler
10 – Realtime Feedback Loops
11 – Test Driven Customer Experience
18 – Gymshark Model – brilliant brand, influencer marketing, inclusive community
22 – Constant Feedback loops accelerate performance and growth
28 – Marketing Mix – one size doesn't fit all
30 – Pareto's 80:20 principle in Marketing
32 – Diverse teams build diverse solutions
37 – Connecting Marketing with the Business through Agile
39 – Responding to Customer Expectations
41 – SEO – Googles new ranking algorithms, helpful content and its impact
43 – SEO – User Experience – Google core web vitals
45 – Great User Experience – a creative and technical mix
46 – Starting and Scaling Performance Marketing
47 – Random acts of marketing
48 – Working out what moves the needle
54 – Conversion Rate Challenges post lockdown
56 – Black November a response to the World Cup
57 – The natural agility of sport and synergies with marketing
Agile Performance Marketing & SEO
Josh Fletcher is the host of the Performance Marketing Podcast and the founder of Target – the award-winning performance marketing agency with a creative edge. Target helps high potential eCommerce, travel and challenger brands to scale more predictably and more profitably using Paid Search, Paid Social & SEO.
You can follow Josh on social below:
• YouTube – https://youtube.com/channel/UC_QyJysFjInVXTUIHrYH5Aw
• LinkedIn – https://www.linkedin.com/in/jshflr/
• Target Website – https://talktotarget.co.uk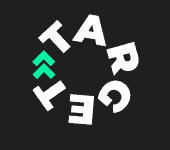 What is agile — The Being Agile Mix
Agile Marketing Plan Story – How long to write a blog post?
5 Tips for Agile Working : Guest Blog, Jarrang : A Smarter Approach: A guide to agile working
Agile Event Marketing – stories & guides
Keynote : Being Agile in Arts Marketing
If you would like to talk more about applying Agile Methods with your Performance Marketing Projects and Campaigns please book a conversation or a team session below or email us on info@beingagile.co.uk