Applying Agile with the Agile Planner Canvas
This course provides a hands-on introduction to agile methods using the Agile Planner, a great agile planning template canvas to get you started using agile methods. Attendees will gain a clear understanding of the agile methodology and practically apply it to current workload. At the end of the workshop attendees will have the practical experience, resources and skills to take away and immediately implement agile working.
At its core, agile is a methodology that has evolved to deliver positive results during extreme change and uncertainty. Originating from the tech sector this practical modern methodology helps individuals and teams to better manage their work-flow, well-being and personal growth in any environment.
• Understand key agile concepts, terms, and practices
• Understand benefits of an agile approach
• Practically apply agile methods and tools to current work
In this 2 hour online course attendees will experience agile working throughout the session using the Agile Planner. Attendees will gain a clear understanding of the principles and theory behind agile working, as well as practically apply agile methods and practices within their own working environment.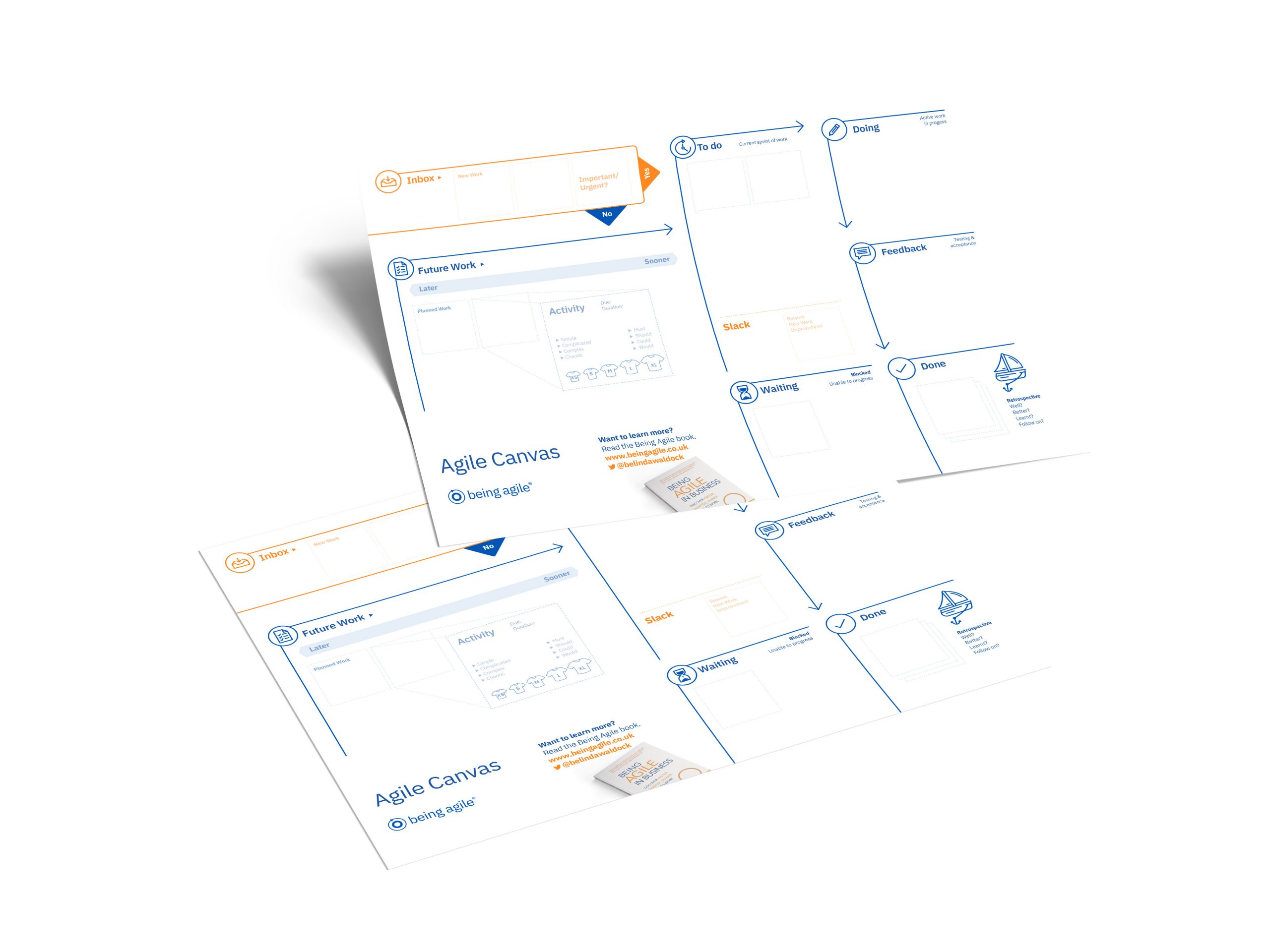 Materials
An optional add on agile workshop pack can be posted in advance to delegates including : a copy of Being Agile in business, a printed A1 Agile Planner, sticky notes and sharpie. Printable worksheets will be available electronically for all attending.
Subscribe to our newsletter below to download a copy of the Agile Planner.
Watch this quick guide to using the Agile Planner