AGILE HELPS PUT CORNWALL BUSINESS ON THE UK MAP
A Cornwall-based consultancy has extended its reach across the UK's property sector after combining a digital transformation with the globally recognised business improvement methodology, Agile.
Mining Searches UK is now the country's leading source of non-coal based site investigation services from initial search to remediation planning. Established in 1978, the Redruth based company employs 14 people. Managing director Paul Raglan and his team work with property developers, builders, private individuals and conveyancing professionals to identify areas of historic mining activity, provide detailed risk assessments and if necessary advise on clean-up operations.
"We work in a very demanding market where geographical reach and response times are critical factors in establishing a competitive edge," said Paul.
Much of Mining Searches UK's work is project based and since combining Agile methodologies with GIS technology and superfast broadband, the firm has transformed industry best practice. "Where once clients could expect to receive their site investigation reports within seven to 10 working days we've now cut turnaround times down to two days and I am certain we can go even further," said Paul.
Belinda Waldock, who leads on Agile Innovation, feels the concepts behind the methodology make it an ideal complement to Paul's business, commenting: "Coaching tools and techniques are as applicable to well established businesses such as Mining Searches UK as they are to entrepreneurial start-ups. Agile really enables a fast-moving business to plan and prioritise work most effectively and this is particularly important in project management. Paul's team of experts were already providing a great service to their clients but I firmly believe Agile has played a significant part in taking them to the very top of their sector."
Mining Searches UK – Team Leader Video Interview
Workshop Examples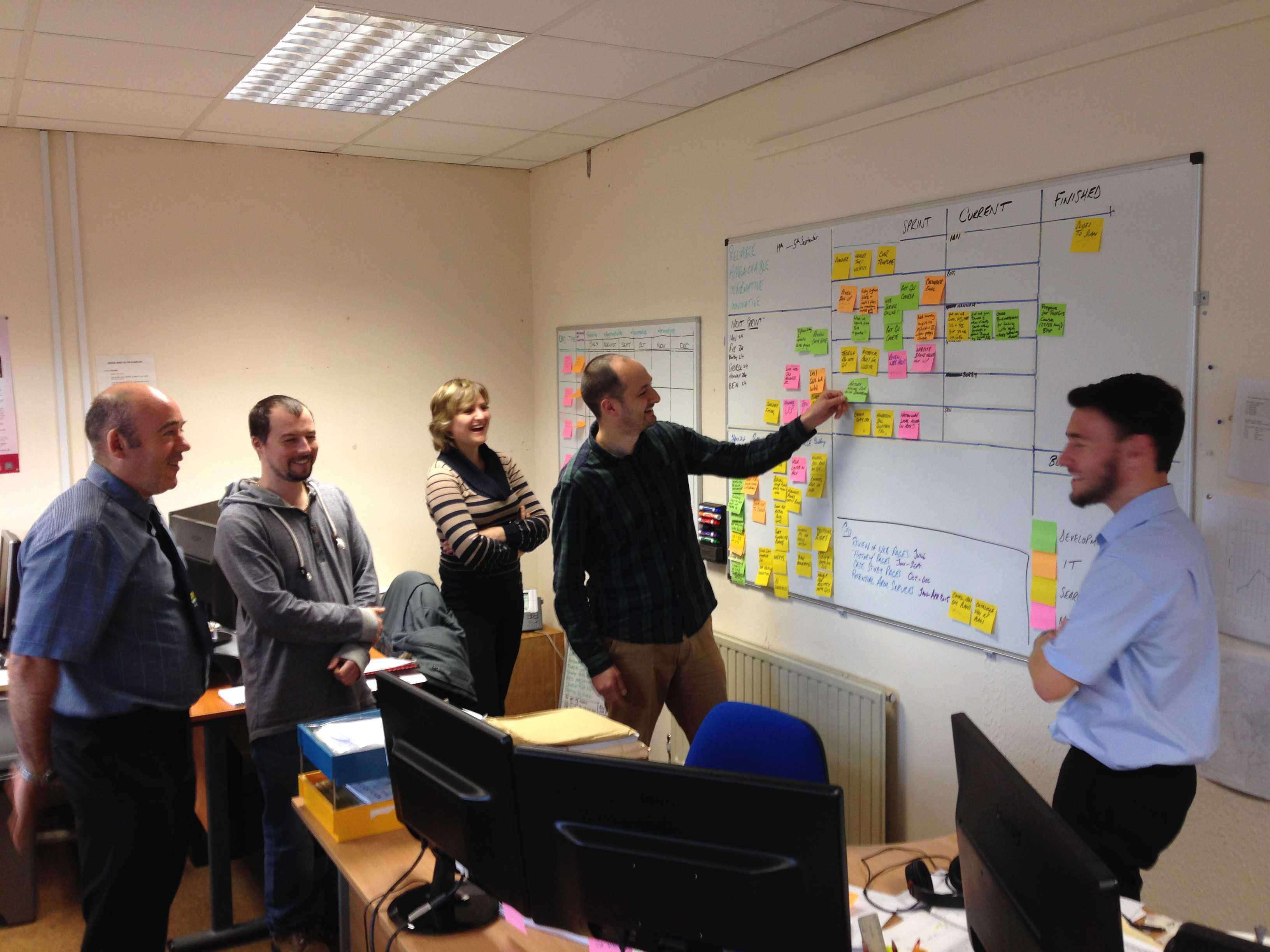 Agile Geology