Agile Bee – Being Agile Chat Bot
Meet Agile Bee – Your Agile Guide to being agile in business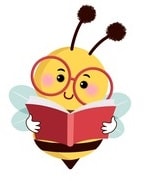 Agile Bee is a chat bot, a fun and novel way to help boost your agility using CreativeTech! We love offering new ways to continuously support your growth and learning alongside our practical workshops and coaching sessions.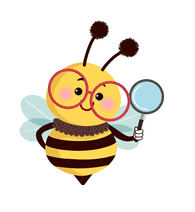 Agile Bee, is an agile chat bot that aims to help you explore Being agile in Business.
I'm always looking for shiny new ways to support continuous agile learning and development to complement my workshops and coaching programmes. I imagined Agile Bee to be more than a classic chat bot customer service navigator, so as well as business information, I have added guides, resources and information about being agile too. Agile Bee can answer questions about being agile and guide you to further learning, information and resources.
Agile Bee feels like a new toy, a game to play! It's a new way to share being agile which I love and I hope Agile Bee can guide on your own agile journey!
Say hello to Agile Bee and you'll be quickly invited to learn about being agile, watching video guides, playing games and reading stories.
If you're new to agile you can type in buzz words to get definitions and how to guides so you know what everyone's talking about! If you already know agile, you can refresh your knowledge and get inspiration.
Agile Bee can ask you coaching style questions to help you reflect, and run through agile practices and coaching models, providing links to further guides and resources on the web site and YouTube, plus let you know about open and private workshops, coaching sessions and training courses.
Say hello to Agile Bee, click on the speech bubble in the bottom right of your screen.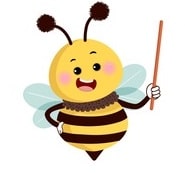 Here are some tips on things you can ask Agile Bee!
Learning Terms – Type in Learn, Guide, Game, Story, Questions and Quotes, type 'more' to see another!
Coaching Examples
Type Question to get a random agile coaching style question from Agile Bee
Type 'Play grow' for a simple run through of the GROW coaching model
Type 'coach sailboat' for a run through of retrospective sailing.
Type 'Play sailboat, or coach sailboat to play retro sailing facilitated by Agile Bee
Contact Information – Booking Calendar, Email, Calendar, LinkedIn, Twitter, Telephone, Zoom Call, YouTube, Subscribe – Email news
Agile terms – Type in an agile buzz word for guides, games and tools!
As a new and novel solution we welcome your feed-in on your experience chatting to Agile Bee!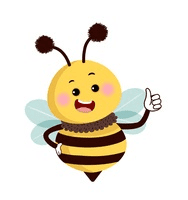 Agile Bee was created in collaboration with the brilliant team at Hi9 to test their new brilliant solution which makes creating chatbots accessible to all through their dialogue designer Dee Dee.
Dee Dee enables creatives and writers like me, create our own chat bots without any technical knowledge, we can design dialogues, convey our voice and tone, make tweaks and refine and update regularly with our latest news and offers. I have had a lot of fun creating conversations and thinking of what you might ask about being agile!
Agile Bee is created using https://www.deedee.chat/ built by https://www.hi9.io/
You can try for yourself with a 2 week free trial and use code beingagile20 for 20% off your subscription
While new ways of learning like chat bots are amazing, conversation is still key to effective communication, and we value interactions over tools!
To speak to Belinda directly, book a complementary call at a time that works for you below.